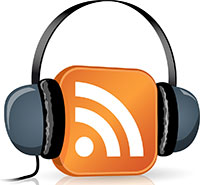 A day late on getting this posted due to, well, illness, work and snow. Its funny how getting sick when there is a ton of snow can really mess with your schedule.
Last Week's Podcasts and Shows:
Philosophy in Action – Usually Dr. Diana Hsieh and Greg Perkins give really in-depth answers to questions but from time to time they do a "Rapid Fire Extravaganza" which is what they did this week. Rather than just answering 2 or 3 questions which have been thoroughly prepared ahead of time, this time they answered about 10 questions, with a couple of them getting broken down a bit further. The questions included, but were not limited to:
Common law marriage
the intelligence of animals – this led to a discussion of consciousness and self-consciousness
sources of rational/Objectivist humor
is it rational to partake in a one time drug use if in a safe environment
should emotions be subject to moral judgement
is love really a battlefield or did Pat Benatar get it wrong?
water rationing by the government
Don't Let it Go…Unheard – It is quite a challenge to keep track of everything that gets talked about on these two hour programs, this one and Yaron Brook's, so I am going to limit myself to mentioning the major items mentioned. This week Amy Peikoff and Bosch Fawstin covered a lot of ground, talking about:
Kim Kardashian's forthcoming book of 10 years of selfies titled "Selfish." They focused on the choice of that word for the title.
Governor Chris Christie launches a new political action committee, Leadership Matters for America. The website gives the unfortunate acronym of LMFA.O (leadershipmattersforamerica.org). Puts me in mind of Obamas "Win the Futute" slogan from a few years back.
The California DMV office is being overwhelmed by demand for licenses after change in law allowing undocumented workers to apply for them. We are seeing similar issues here in Vermont where we have a similar law. They have detected in Vermont about 150 cases of suspected fraud and apparently people in New York City are charging several thousand dollars to assist non Vermont residents to get the licenses.
Members of the Obama campaign team have gone to Israel to help unseat Prime Minister Netanyahu in the upcoming elections.
Defacing bus advertisements depicting the, truthful, link between Hitler and a pro-Nazi Palestinian leader with the caption "Islamic Jew Hatred: It's In the Quran." The buses were defaced by pasting copies of Marvel Comics' Muslim superheroine, Ms Marvel, over the ads and apparently the editor of that title at Marvel approves of this violation of property and free speech rights.
Hijab Day a Natoma Pacific Pathways Prep high school in Sacramento, CA. They flyer for the event, supported by the school administration, urges all female staff and students to wear a hijab showing "modesty and devotion to god."
Eric Holder announcing that he is ending religious profiling of Muslims to "better protect Muslims."
The second hour of the show was largely taken up with an interview with Paul Puey, the CEO of Airbitz, on the status and future of bitcoin.
Peikoff.com: Episode 358 – In this episode Dr. Yaron Brook answers questions on:
Should the United States government act to protect US citizens abroad? Should they protect US corporations? – This led to a discussion on what a corporation is and Yaron referred to his course on The Corporation which an be found on the Ayn Rand e-store.
Why wouldn't "natural monopolies," examples given by the questioner were utilities and subways, continually raise prices and lower quality?
Is scarcity a legitimate concept in economics? During his answer, Yaron referred to the book The Ultimate Resource by Julian Simon. There appears to be a new edition of the book, The Ultimate Resource 2.
The Yaron Brook Show – In this week's edition of his Monday show, Dr. Yaron Brook celebrated what would have been Ayn Rand's 110th birthday. I really enjoyed this week's show. The chat was really active, though not always quite on topic. Major topics included:
How have Ayn Rand's ideas changed your life? – Yaron told his story of how he came to find Ayn Rand's ideas and his reaction to them. There was a pretty lively exchange of stories by people in the chat on how they found Ayn Rand and how her ideas affected them. It was interesting to see that the chat was filled with people from all around the world who discovered her at ages ranging from teenager to their 50s. One thing that surprised me was that people did not realize the ARI has a Soundcloud channel with a ton of audio recordings of lectures and other programming, many of Ayn Rand herself. One of my favorites is her talk Apollo and Dionysus with Q&A. I find that most of the Ayn Rand recordings are found by scrolling way way down.
Discussion with Annie Vinther Sanz, the general manager of the new ARI Europe
Discussion with Rituparna Basu on the immorality of Medicare
Classical music for beginners
This week's movie recommendation was, appropriately given the day, Groundhog Day with Bill Murray and Andie MacDowell
Other Listening and Reading:
I had been sick most of the last week so while I may have listened to a bunch of stuff, I wasn't really able to focus on much of anything. The one thing I was able to focus on was Dr. Eric Daniels' lecture, Vanderbilt and American Free Enterprise. I have listened to this lecture before, it is one of my favorites, but I wanted to refresh myself on some details Dr. Daniels mentions during the lecture for use in an upcoming blog post.
For much the same reason that much of what I listened to didn't stick in my mind, I did not get much "serious" reading done. I am still reading Winning the Unwinnable War by Elan Journo, Yaron Brook and Alex Epstein. This is a very interesting if disheartening book and it is hard to imagine the government changing the policies which are shown in the book to be so disastrous to our national security. If you follow me on Twitter, I have posted a number of quotes that have jumped out at me as I go along.
Since I was sick, most of my reading time was spent on fun reading. I reread all of the Sharing Knife series by Lois McMaster Bujold. This is one of my favorite series with a mix of romance, magic and action.