This week's podcast round up includes great shows from Yaron Brook, Steve Simpson and Amy Peikoff covering a host of topics including Trump and the DIM Hypothesis, Ayn Rand, the climate change inquisition, hope and more.
It was Yaron's turn on Leonard Peikoff's podcast this week and he answered the following great questions:
What were your objective criteria that led you move to the United States and settle in California? This was an interesting answer as it applied the contextual nature of value judgments based on your hierarchy of values. For example, while Singapore has more economic freedom than the United States, he wouldn't move there because he doesn't want to live in a small city-state.
Since Objectivists vote on a candidate's basic political principles but not necessarily on the candidate's whole philosophy, do you think Senator Ted Cruz is closer to the former and worthy of my vote? The answer to this question gave a good, if necessarily brief, look at Cruz as a candidate with reasons why Yaron isn't enthusiastic about Cruz.
Where does Donald Trump fit in on Leonard Peikoff's DIM Hypothesis? (If you haven't read this book, you certainly should.) An interesting point in the answer to this question is Yaron's statement that what is scary about Trump is not the man himself, but that people love him.
Given today's philosophical culture, is it advisable to get behind the science of genetic alteration? If we can't get freedom right, should I be worried about what the intellectual community is doing to my food and medicine? We need to be pro-science. Yaron views science, as Eric Daniels pointed out in an OCON 2015 talk, as vitally important because it teaches us to think.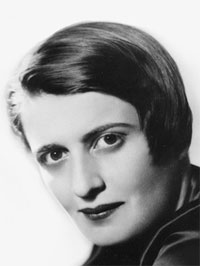 Each week Yaron does a one hour radio program on AM560 in Chicago, also now broadcast in Miami. This week's show took a look at someone he read more